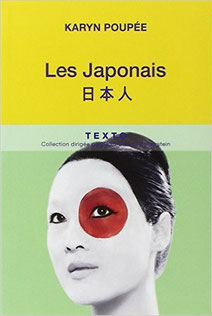 Japanese culture differs in many aspects to our canadian culture. For this reason, we have decided to read the book Les Japonais so we can learn more about them.
---
It is always crucial to inform yourself about different cultural elements before visiting an other country.Written by the French journalist Karyn Poupée, the book Les Japonais is in fact a sociological essay. Through this book, she depicts with ease an interesting portrait of the contemporary Japanese society, while describing the loaded past of the marvelous country that Japan is.
For those who are interested in knowing more about Japan's history, this book is an excellent choice because it describes numerous milestones of this country through the ages.
The way we decided to proceed is the following: Each week, a person reads a chapter of the book. Then, during our hebdomadary meeting, this person has to present the content of the chapter with a visual PowerPoint presentation. This way, we can learn more about the culture in a very dynamic manner.