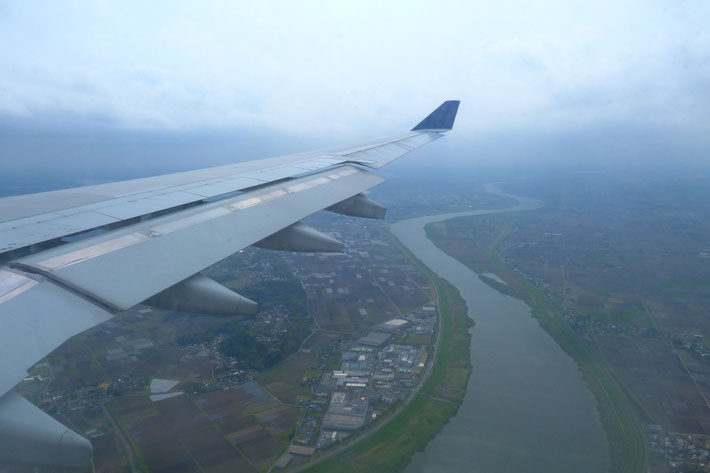 After a two hours flight from Montreal to Minneapolis, a layover of nearly four hours, followed by another flight which lasted close to twelve hours, we safely landed landed at Narita airport in Tokyo's suburban. Alas, a few more hours were required to reach the Sakura Hotel, located near the Ikebukuro station "downtown" Tokyo. Despite the long trip, we would not have let the exhaustion get the best part of our first evening in this metropolitan japanese city.
Then, after changing our sets of clothes and refreshing ourselves, we went to meet Annick and Jules (both in charge of the mission) who had been in nipponese territory since a few days prior to our arrival. To celebrate our reunion, we went to eat okonomiyakis "what you like/want", a japanese specialty found in a nearby restaurant. Often compared to pizza or omelette, this japanese meal is composed of a variety of assorted ingredients mixed to a paste which is cooked by yourself on a cooking plate in the middle of the table. We can see Ka Hei, preparing his on the picture below.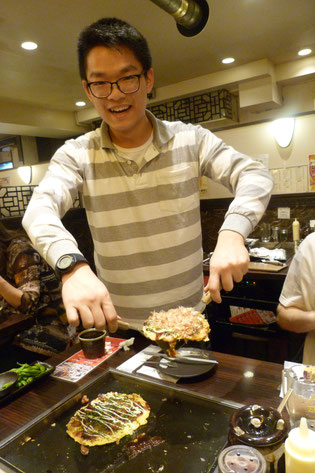 ---
Following these events, a few braves went to explore the district prior to finally get some well deserved rest in horizontal position for the first time in nearly 36 hours. Our visit led us to observe how popular video games and karaoke are in Japan.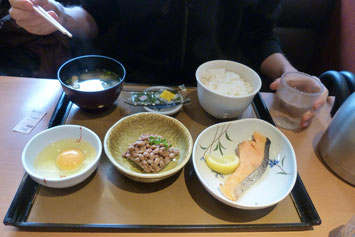 The next day in the morning, some of the matinal people could enjoy a typical japanese breakfast, prior to our official meeting, which had for goals to put some light on some required logistics, a few team rules and japanese manners.
Once the meeting was over, we all headed to the Sunshine Center where we saw a lot of people cosplaying, wearing some outstanding costumes. Afterwards, we visited the Pokemon center!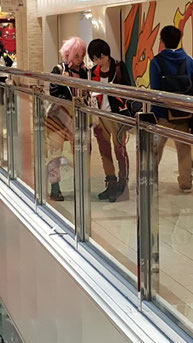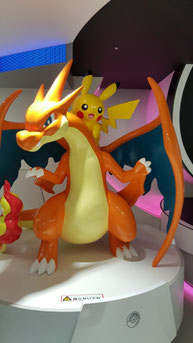 Next, we convened we would split the group, but then we realised a few hours later we went for the same attraction, the Shinjuku Gyoen Park. To our pleasure, many cherry trees and fruit trees were still flowering.
Finally, in the end of the evening, we went to the other extremity of the Yamanote line (the green one in the middle), and we gained awareness of Tokyo's enormity. Even with 45 minutes in transit aboard trains, the city never seemed to lose its density and vitality. We are now better able to understand how it is possible to accomodate as many people in such a dense area.