April 24th, we had the opportunity to discover one of the 20 biggest civil engineering firm in the world, Shimizu Kensetsu.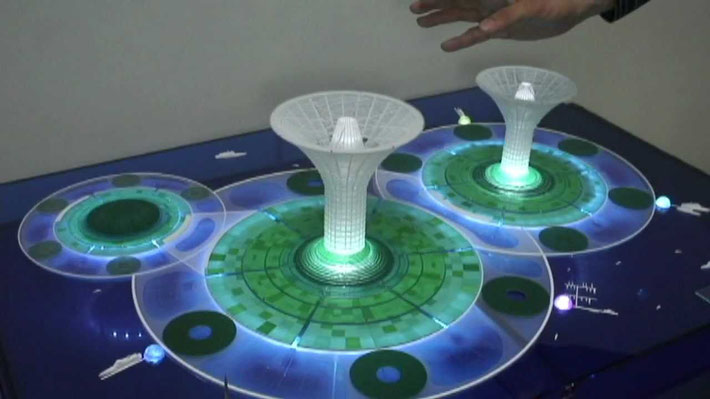 Following the Honda Research Institute, our team headed to the Etchujima district in Koto-Ku, for a visit of Shimizu corporation research institute. This Japanese multinational of more than 200 years of existence is a leader in architecture, in civil engineering and as a general contractor, and stands in the worlds top 20 company of its field.
InterÉTS' team as well as two members of Quebec delegation in Tokyo has been welcomed with utmost professionalism. Instructive presentations were given followed by a visit of the site. The first presentation was a brief presentation of the company and its spheres of activity, their presence outside Japan as well as some statistics. Then, we were introduced to Schimizu Corporation realisations not only by images, but through some replicated models to scale of their construction works.
Following these presentations, our hosts guided us for a tour or their office. During this activity, we were introduced to their technology of seismic isolators. As the name tells, seismic isolators reduce the effects of an earthquake by separating the ground from the building. Resting on rubber bearings, a reduction of the shaking effect from 50% to 66% can be obeserved. At their research building, the seismic isolators were made visible and set to the first floor (second floor if you count floors the Japanese way). To keep the building isolated, the stairs and the elevators are hung from the top part of the building and are not linked to the ground.
The next presentation was on energy saving systems. By using solar panels, batteries and a good power management strategy, it is possible to reduce the cost of buildings' electricity consumption. Also, this systems gives the possibility to keep operating core functions for up to 72 hours in case of a power loss. One of the advantages of this system is that it makes it possible to use the batteries during the power peak periods and reduce the load supplied by the city grid which becomes costly past a certain threshold.
The afternoon ended with a presentation on "Shimizu Dream" which contains many projects beyond what is common such as a floating city, a space hotel and a lunar base. These projects are studied at Shimizu.
The visit was as great as can be for everyone there et particularily for the students in construction engineering. We could never thank Shimizu Corporation enough for this warm greeting.