On the third day of the mission, we visited the Swedish compagny and main corporative sponsor of the InterÉTS mission, Atlas Copco!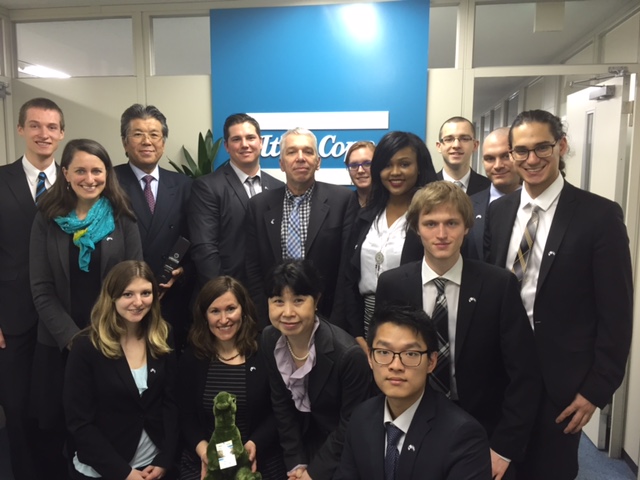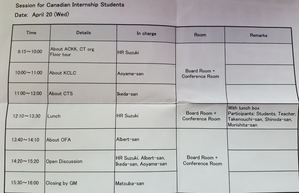 Needless to say that we were very well received and that the day's schedule was well organized and miticulosely respected according to the japanese's business values.
We had a short presentation on their different fields of activities which are:  Compressors, vacuum solutions, generators, construction and mining equipment, industrial tools and assembly systems.
The focus was put on the compressors' field of activity, which is the business field of the Tokyoite field of Atlas Copco as well as the most important one in Montreal's region. Actually, this field is where, most students from our school get to do corporative internship at Atlas Copco.
Of course, having already attended a presentation of the company before we left, this visit was very interesting on a human level, exposing special features of the corporate culture in Japan and the realities of the Japanese market. We learned, among other things, that the quality standards there were often much higher than anywhere else.  For exemple, some customers refused deliveries for reasons as minimal as a scratch on an industrial compressor.  Another particular aspect in Japan corporate culture is that very often compagnies are ask to not guarantee the date of delivery, but rather the date of receipt of goods by the customer, which sometimes poses major logistical challenges. In another vein, we also learned more about the challenges that a Scandinavian corporation faces in Japan. Indeed, in 2008, several engineers resigned, because they were not accepting to see their tasks reduced, after the company decided to hire several project managers to adopt a better division of labor. This decision was also difficult to justify to clients, because according to the Japanese model, clients usually directly contact engineers, but must now go through coordinators to address their questions. Fortunately, the staff we met seemed to accept and even appreciate the Scandinavian approach!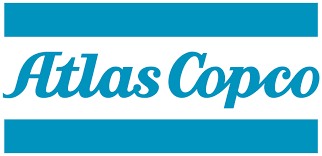 One last point that marked our minds during this meeting was to learn that 10% of global energy is used to power compressors, an area where Atlas Copco is the undisputed world's leader!
Finally, we would like to thank them for making this incredible adventure possible this year again!
Arigatōgozaimashita!